IS CCB CREDIT SERVICES HARASSING YOU ABOUT YOUR DEBT?
Being harassed by debt collectors is a common issue faced by many people throughout the U.S. every year. Whether you have recently lost a job, had surprise medical bills to pay, or anything else, we know that if you are in debt you are going through a difficult time in your life. Constant pestering by debt collectors can make this time even more stressful for you, and may even be illegal. Under the Fair Debt Collection Practices Act, or FDCPA, there are a number of regulations that protect you from debt collector harassment. Some of these things that debt collectors are not allowed to do include:
Calling you at work after they have been told not to.
Engaging you in conversation without first telling you the reason for the call.
Continuing to call you after you have written them a letter telling them not to.
Continuing to call you after you have given them the name and contact information for your attorney.
Yelling at you or using profane language.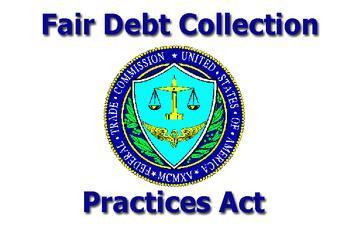 CCB Credit Services is a collection agency that began in 1933 in Springfield, Illinois.If you think a debt collector from this company might have harassed you, you may be entitled to take legal action. The following is a list of numbers that we believe may have been used to contact you:
Did you get phone calls from any of these numbers?
(866) 288-0436, (866) 362-1025, (217) 585-2340, (800) 755-5249, (877) 688-8288, (800) 959-1373, (800) 473-7885.
If a debt collection agency has violated any of the rules laid out in the FDCPA they may be required to pay you up to $1,000 in statutory damages. On top of this settlement, if you win the case the debt collection agency will be responsible for paying your attorney's fees. If you think you may have a good case against a debt collection agency you should seek out a free consultation with an attorney immediately.